Form - 1. Contact Details
Form - 1. Contact Details
Updated by Nicolas
1.
Contact details
Owner information
Enter the contact details of the landowner of the building in which Climkit will offer its management services.
When the building is managed by a third-party manager, enter their contact details under Agent information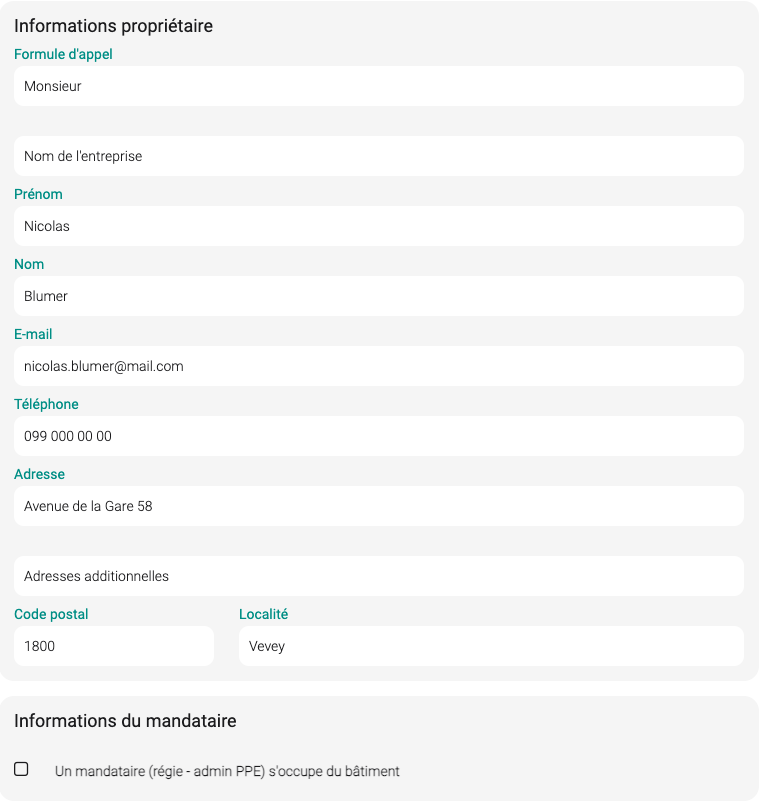 Site
Choose a name for the site and enter the address of the site or building as well as the plot number if known.