Updated by Leah
The RFID reader connects to the same computer network as the Gateway via Ethernet and is powered by PoE (via the same Ethernet cable).
When no PoE switch is available, it can also be powered via an independent 12V or 24V DIN rail AC/DC power supply.
There is a model with a numeric keypad and a model without.
1. Simple RFID reader (without numeric keypad)
The simple reader without numeric keypad is used to activate a single load such as for example a washing column in a laundry room (washing machine and dryer). This is the model used for the Washaccess solution.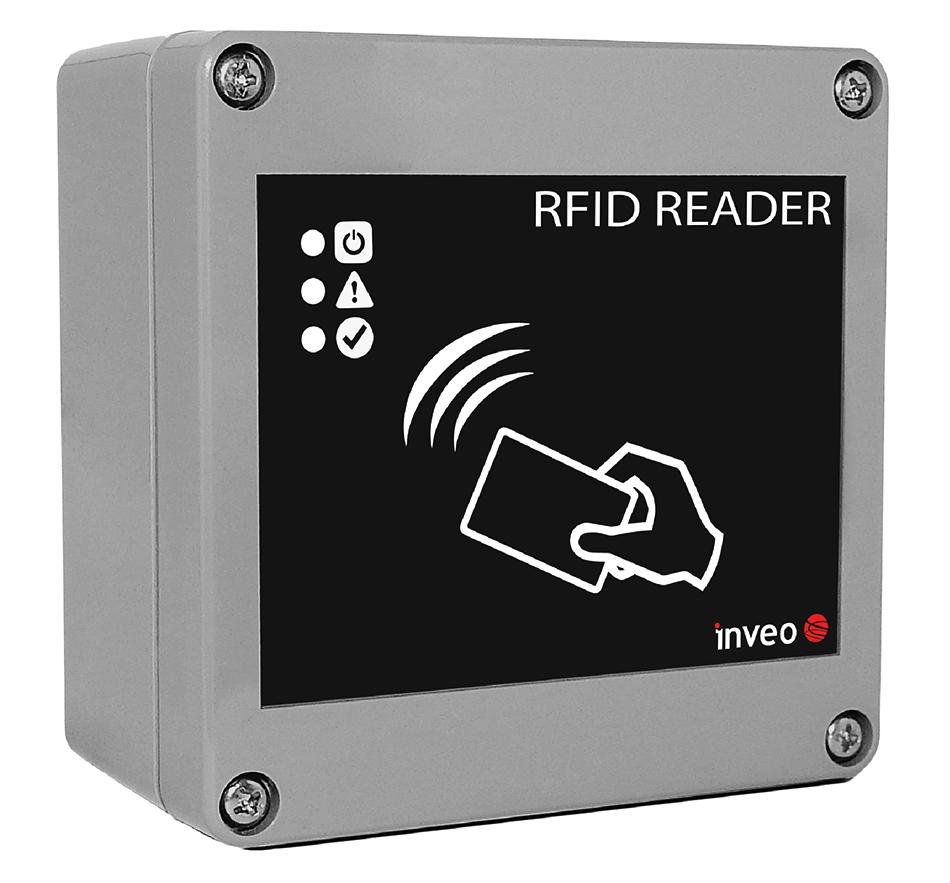 2. RFID reader with numeric keypad
The RFID reader with digital keypad allows separate charges to be selected and activated, such as sockets for charging electric bicycles. This is the model used by default with the eBike solution.